St. Botolph's Takes First Place in First Trust Dodgeball Tournament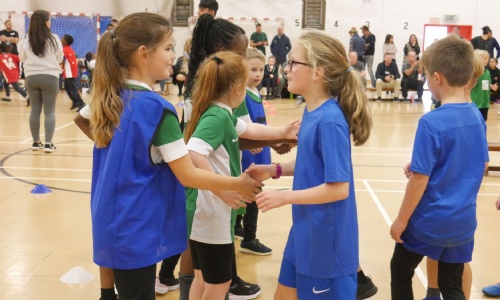 On Thursday 29 September, we took part in the first Trust Sports Event of this academic year; starting with Trust Dodgeball! 🤾
A huge thanks to Mr Bright and the amazing Secondary Phase Sports Department for organising this great event.
Parents, teachers and pupils from years 3 and 4 from St Botolph's Church of England Primary School, Holy Trinity CE Primary, Shorne Church of England Primary School, Sedley's Church of England Primary School, Rosherville Church of England Primary, and Halling Primary School, all attended this event and all participated with determination and excitement to win the first few points towards the Trust cup! 🏆
It was brilliant to see the healthy competition and to hear the cheers and encouragement from the bench as each school went up against the other.
Overall, Holy Trinity placed 3rd, Rosherville and Halling placed joint 2nd, and St. Botolph's took 1st place.
We will see you all in November for the next Trust tournament; Netball! 🏀