Meet the Trust Team
Meet the Trust Executive Team
Stephen Carey
Chief Executive Officer
Steve has been the founding Chief Executive Officer of Aletheia Academies Trust since December 2014. After many years of teaching in a variety of schools, he progressed to Headteacher of St George's Secondary School in Gravesend, before he continued his professional journey to Executive Headteacher and CEO of Aletheia Academies Trust. He has overseen the growth of the Trust from a single academy trust to a multi-academy trust of 10 primary schools, 1 all-through school and another all-through school opening in 2024.
Steve served as an RSC-appointed member of the South East and South London Regional Headteacher Board from 2017 to 2022 and is a Governor of Canterbury Christ Church University, as an appointee of Rochester and Canterbury Diocesan Boards of Education. He is also the University Governor Champion for Equality, Diversity and Inclusion.
Steve has completed extensive Executive Leadership training with the Institute of Education and Deloitte Touche. He is committed to developing learning communities and believes passionately in the importance of collaboration. He has mentored a number of headteachers and executive leaders from trusts elsewhere and has established an extensive and collaborative peer network.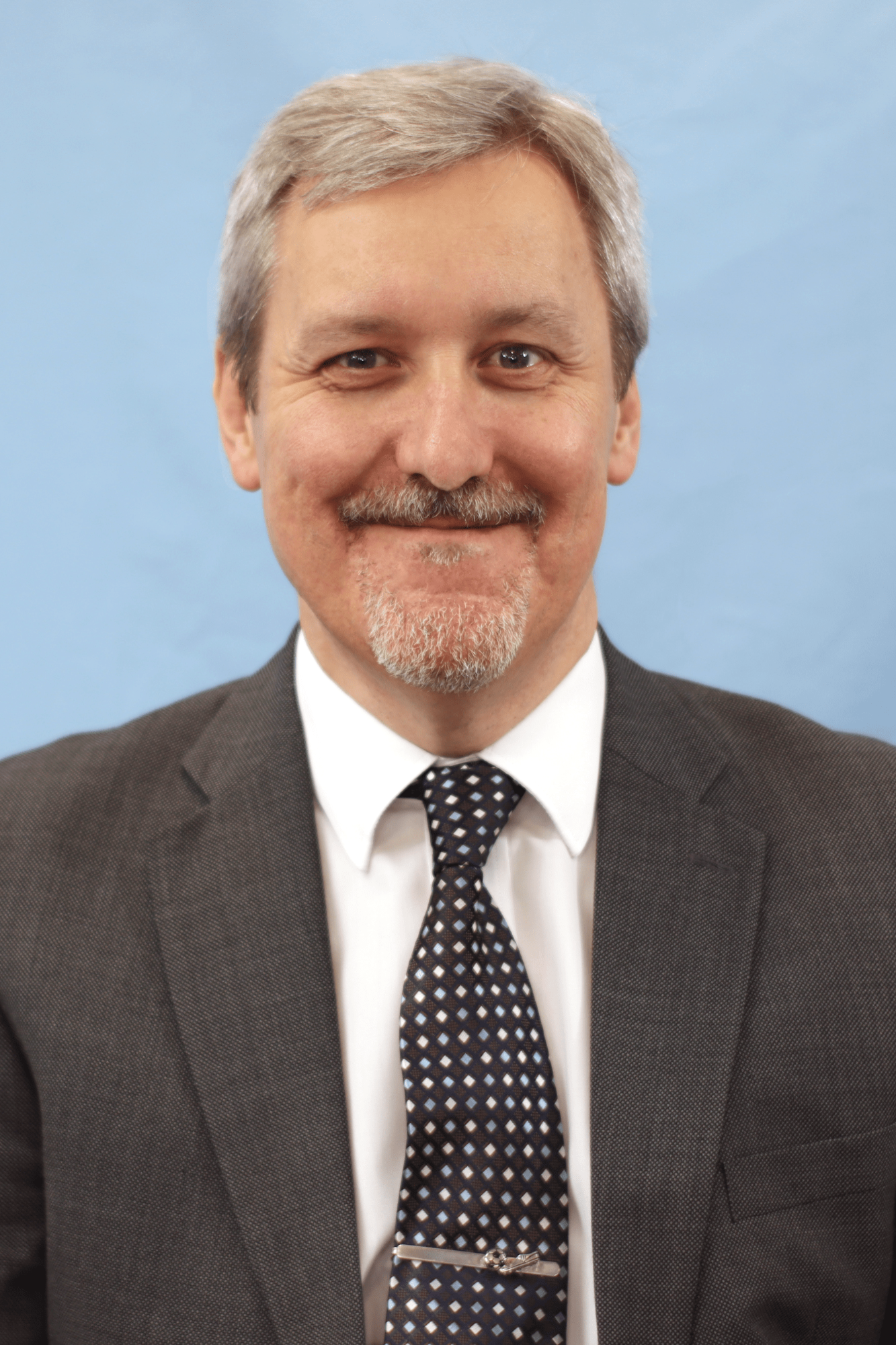 Tony Seath
Chief Finance Officer
Tony has vast experience of educational finance. Having worked in the City of London in banking, he joined Kent County Council in the Education Finance Team as Senior Accountant.
Tony also achieved a Certificate in School Business Management. Having been the administrative lead in the conversion of Saint George's to academy status in 2011, Tony then became Chief Finance Officer. Tony is proud to serve the Multi-Academy Trust as it continues to evolve and grow from strength to strength.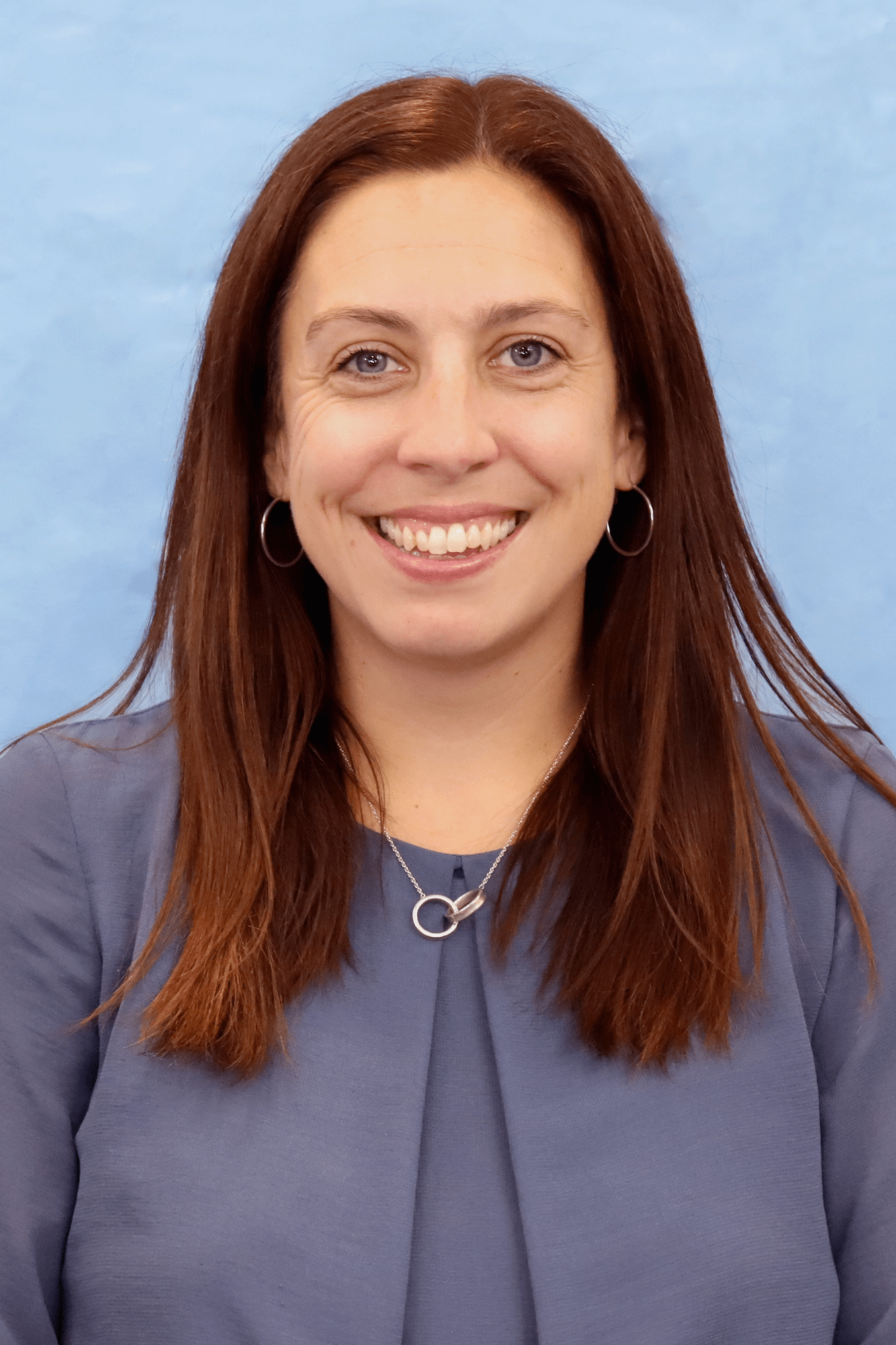 Jo Barker-Platt
HR Director
Jo joined Aletheia in 2022, having come from a large academy trust where she held the role of Chief Operations Officer. She brings with her over 6 years of executive trust leadership and school HR experience. Jo has also led wellbeing initiatives both recently and in her previous corporate roles.
Jo will be developing our people strategy and is passionate that people are our most important asset. Jo is responsible for HR across the trust and is keen to ensure Aletheia is an employer of choice that consistently invests in its people.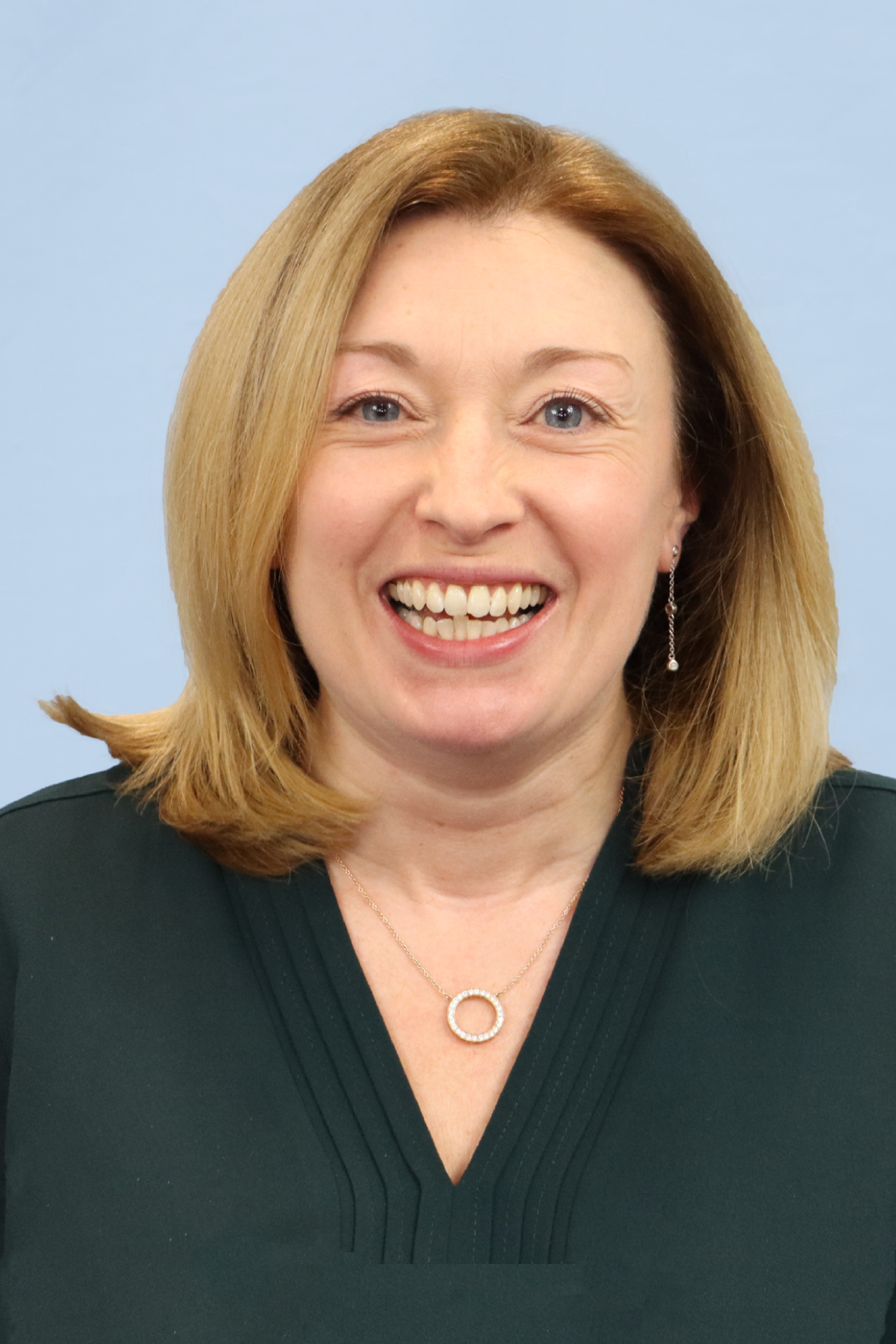 Claire James
Trust Governance and Trust Clerk
Claire joined Aletheia in November 2022 as Head of Governance. Claire has a background in the legal profession, having been a clerk to a barristers' chambers for the last 24 years, she brings with her a deep understanding of regulation and compliance including leadership and management.
Having served as a School Governor in a primary school, Claire has embraced the change of direction in the education sector.
Nick Thomas
Operations Officer
Nick joined Aletheia as Trust Operations Officer in 2019. He began his career in Local Government. Using this wealth of knowledge, he moved to the education sector and has over 10 years of experience working with schools across Kent.
Having obtained a Level 5 Diploma in School Business Management and a NEBOSH General Certificate in Occupational Health and Safety, Nick oversees all the Trust's projects and is responsible for procurement, risk management, health & safety and compliance.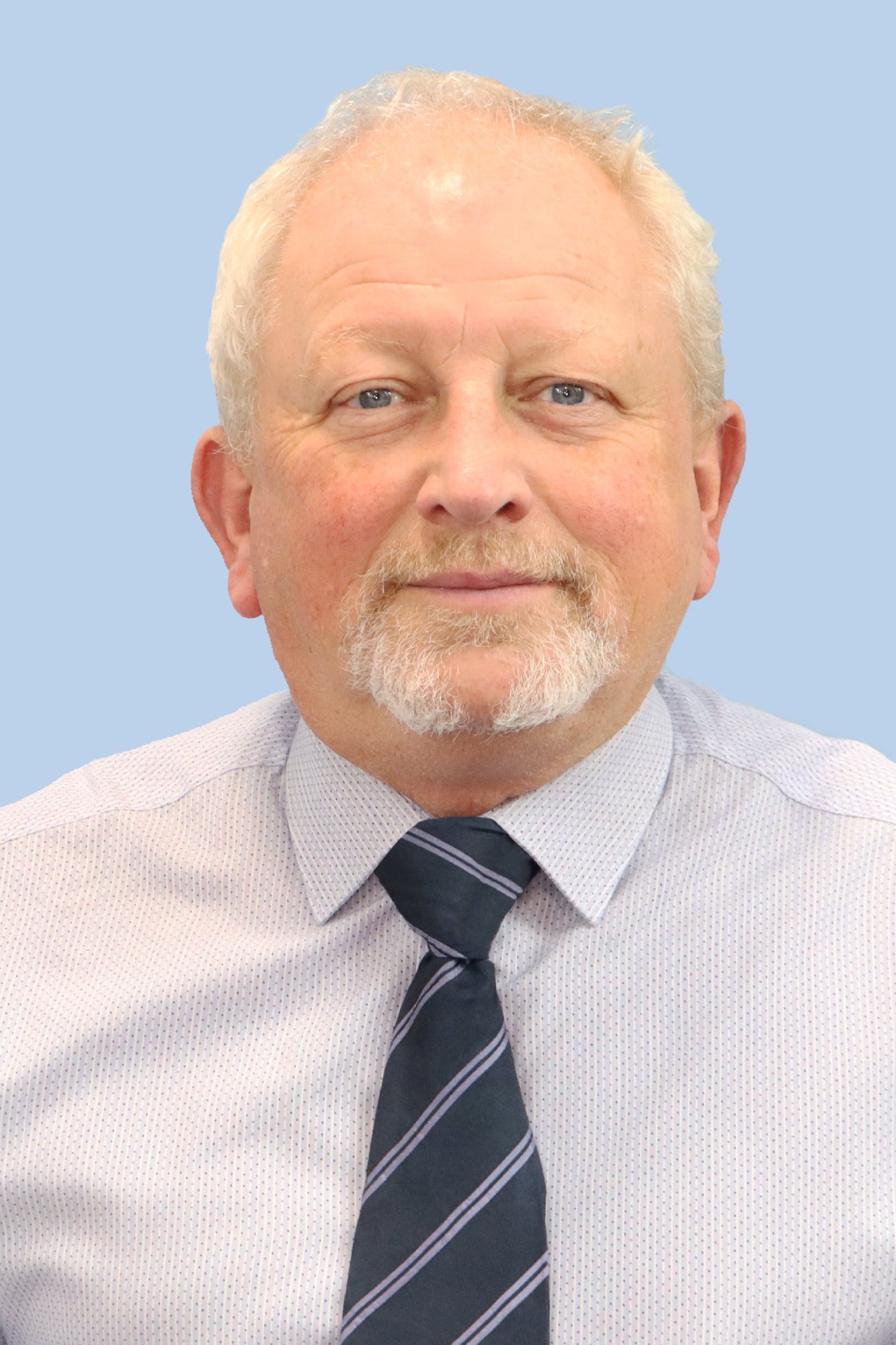 Adrian Oldershaw
Director of Education
Adrian has over 30 years' worth of experience in the education sector. He began his first senior role as deputy head of a primary school in Essex, which later was graded as one of the country's top 10 most improved schools.
Adrian was appointed as the Senior Trust Improvement Officer in February 2021 to help drive forward the Aletheia family of schools, aiming to provide strategies that raise aspirations and maximise opportunities for facilitating learning and enhancing pupil and staff progress.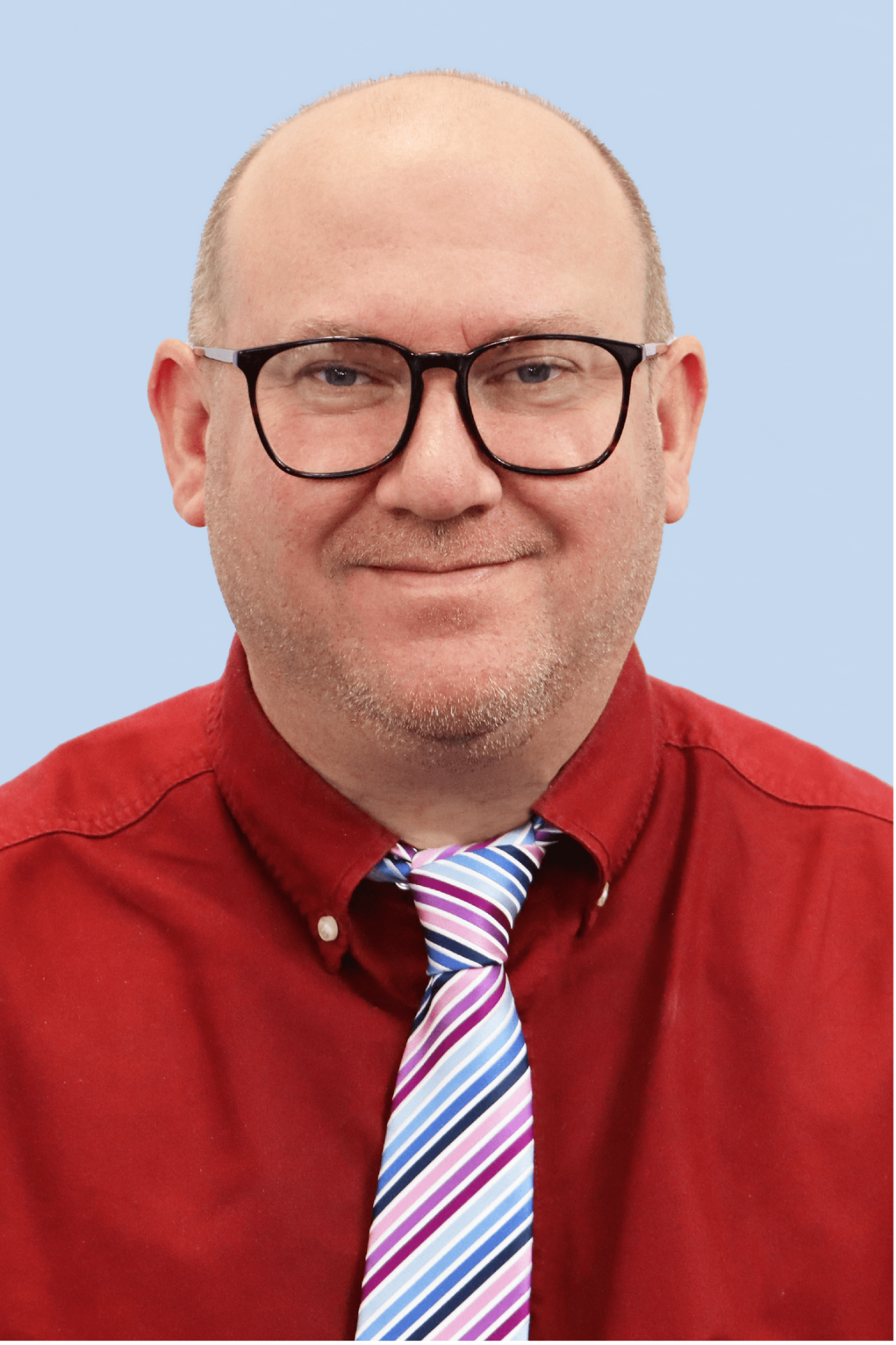 Tim Muggridge
Director of Education
Tim has vast primary leadership experience, working in schools across Medway for over twenty years. Tim started as a Lead Mathematics Teacher, and has worked with Sports England to develop the teaching of PE.
He has an NPQH and is an active Local Leader of Education. Tim serves as Executive Headteacher of three primary schools, one of which has been judged by OFSTED as outstanding. Tim is passionate about curriculum planning and ensuring that every child is given the right opportunities to succeed.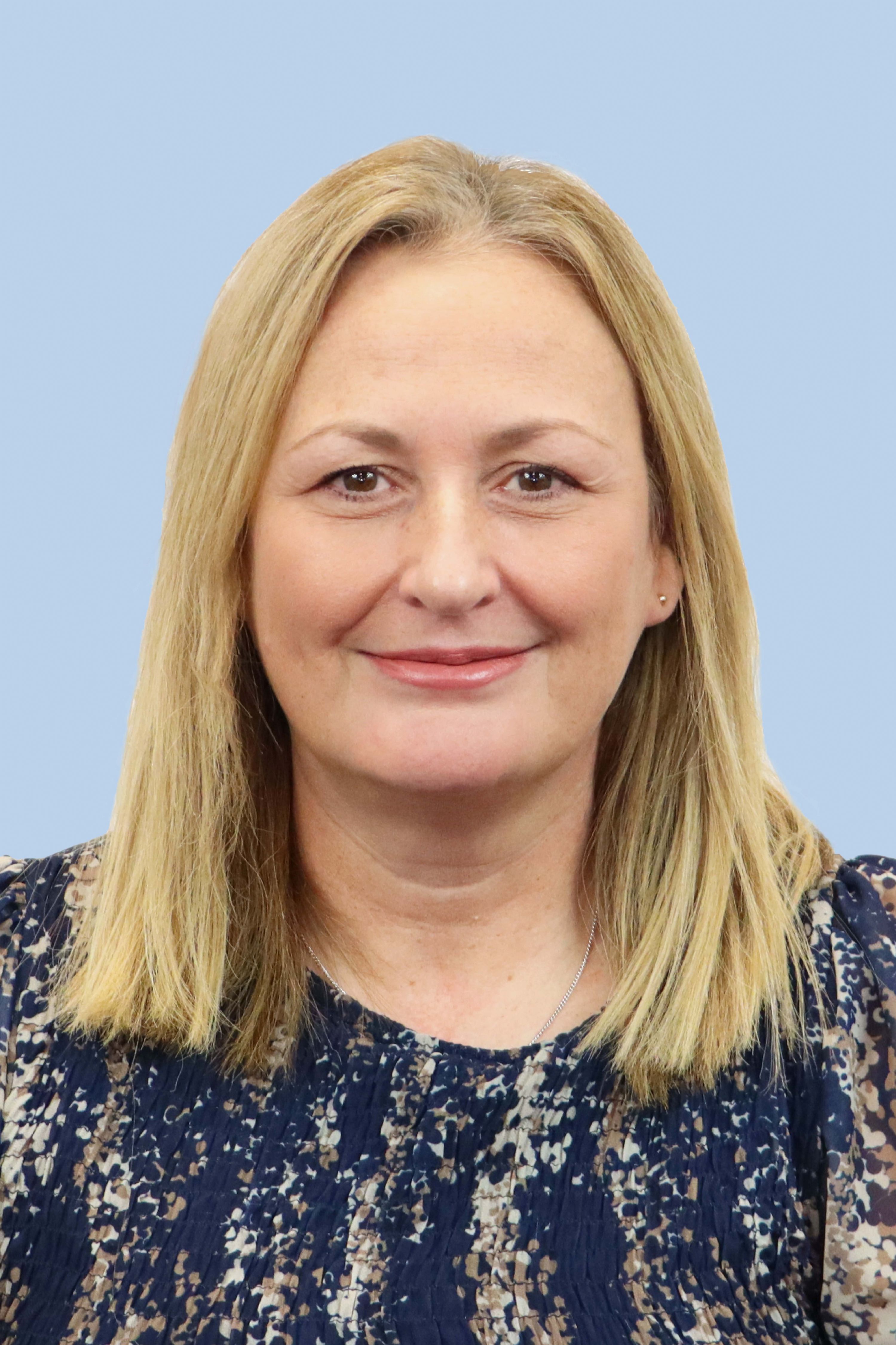 Sam Crinnion
Senior Trust Improvement Officer
Sam has a wide range of experience within the education sector, with the start of her career focusing largely on SEND through teaching and leading school improvement.
Sam's first Primary School headship began in 2006 in Lewisham. In 2009, Sam became a headteacher of a new Primary School in Dartford and led the strategy for the successful opening and running of the school. In 2014, Sam extended her leadership role to Executive Headteacher in the Dartford, Gravesham area before continuing this role in South Kent. Sam was appointed as Trust Improvement Officer in 2022. Sam is passionate about inclusion and the best outcomes for all pupils in our schools.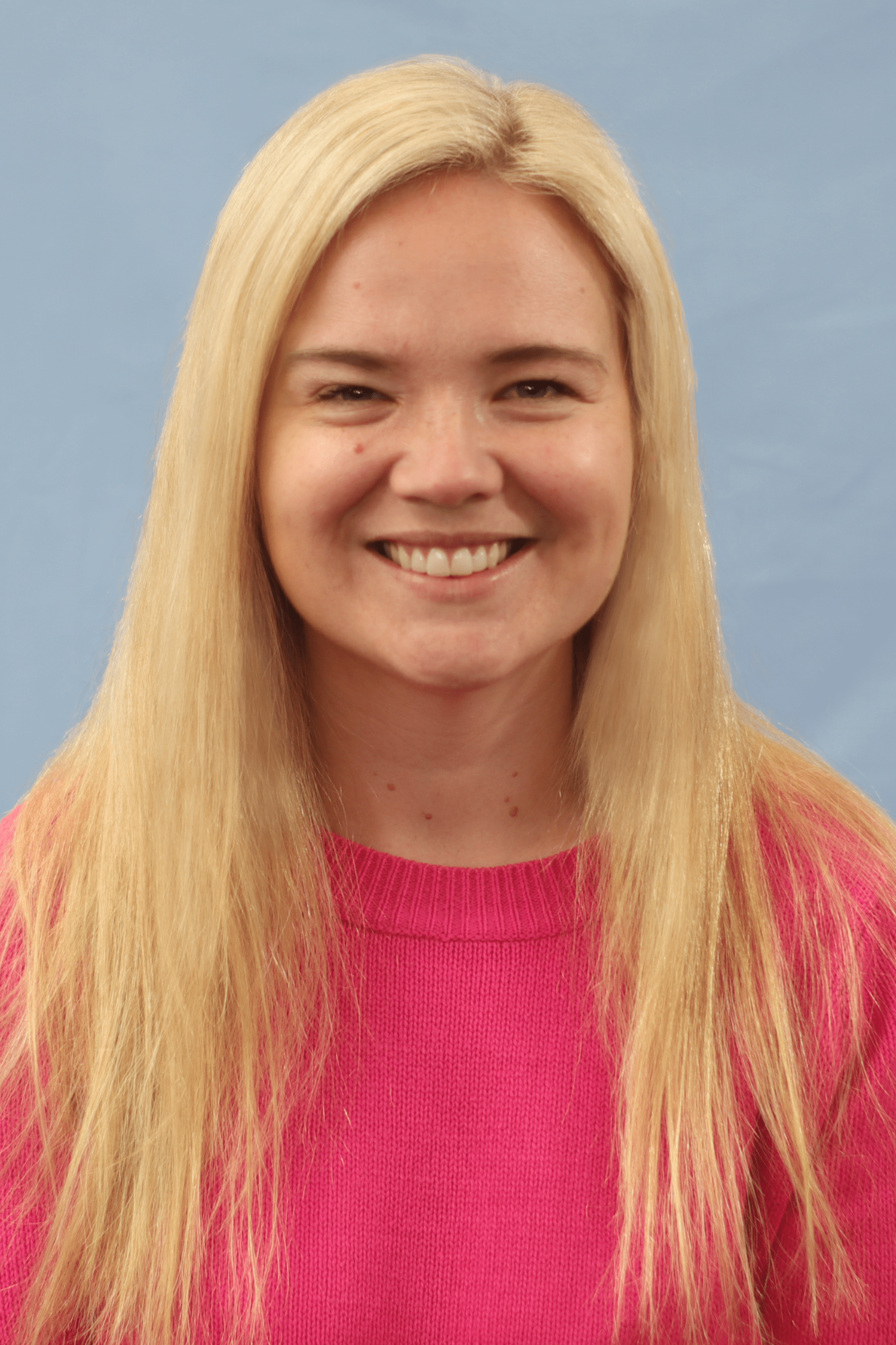 Sarah Prest
Trust Improvement Officer
Sarah gained experience in leading teaching, learning and assessment as Deputy Headteacher of a 3-form entry primary school. She has supported colleagues across Gravesham schools as a Specialist Leader of Education delivering CPD and developing local projects to improve reading and writing across schools.
Having led a school through challenging circumstances, Sarah has gained significant skills and experience, including attaining an NPQH. She is passionate about driving improvement, helping provide the best education possible for all local children.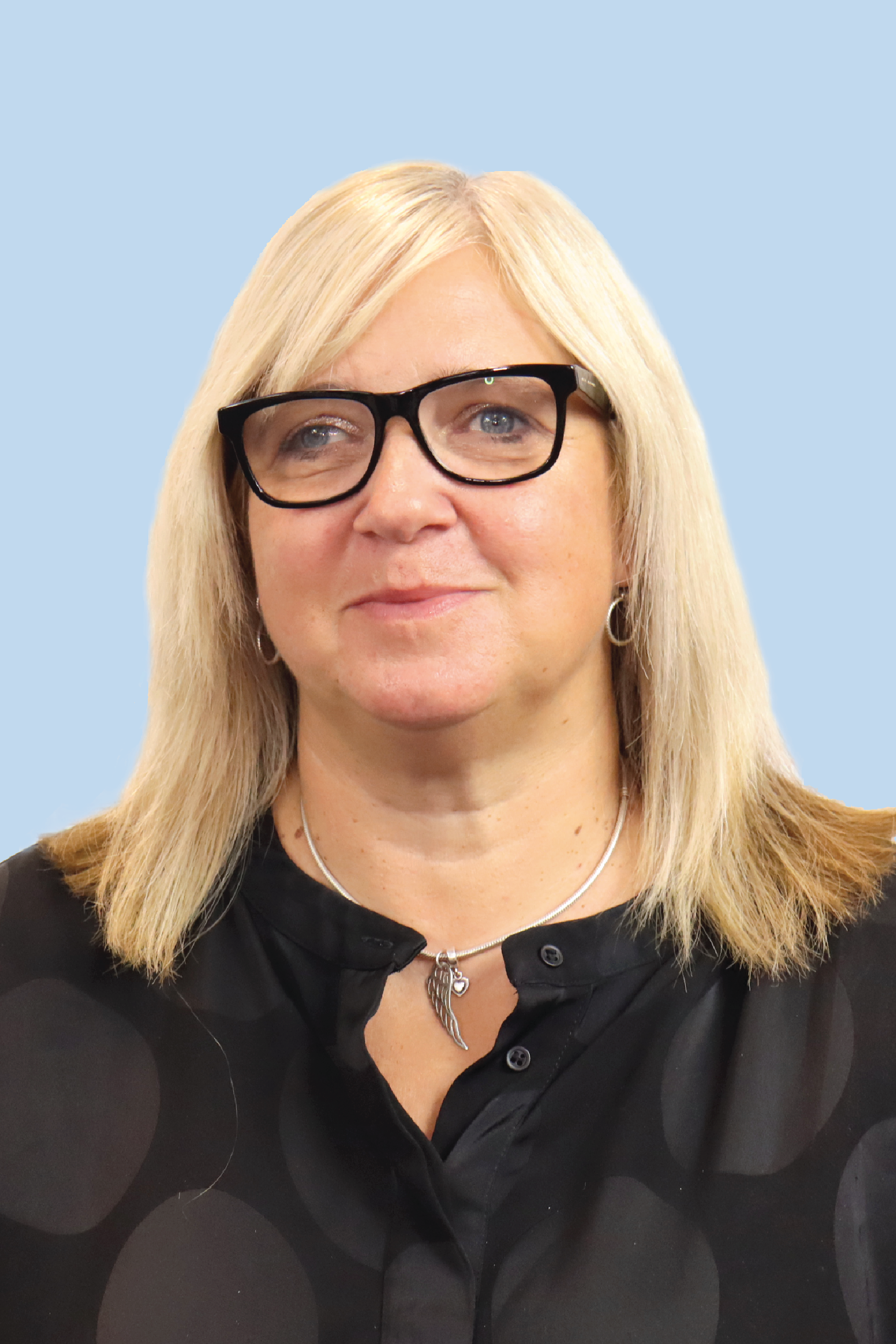 Justine Roddan
Trust Improvement Officer (CPD & Safeguarding)
Justine has been in education for the past 30 years, and has a B.Ed Hons degree, as well as the CofE PQH leadership qualification.
Justine is passionate about developing the teachers and leaders of the future and facilitates the NPQ on behalf of the Trust and the Best Practice Network. In addition, she also leads both the Trust English and Pupil Premium Best Practice Groups.
Justine's role in CPD and Safeguarding for the Trust allows her to bring her wealth of experience to facilitate and lead training for all staff, including the next teachers and leaders within Aletheia.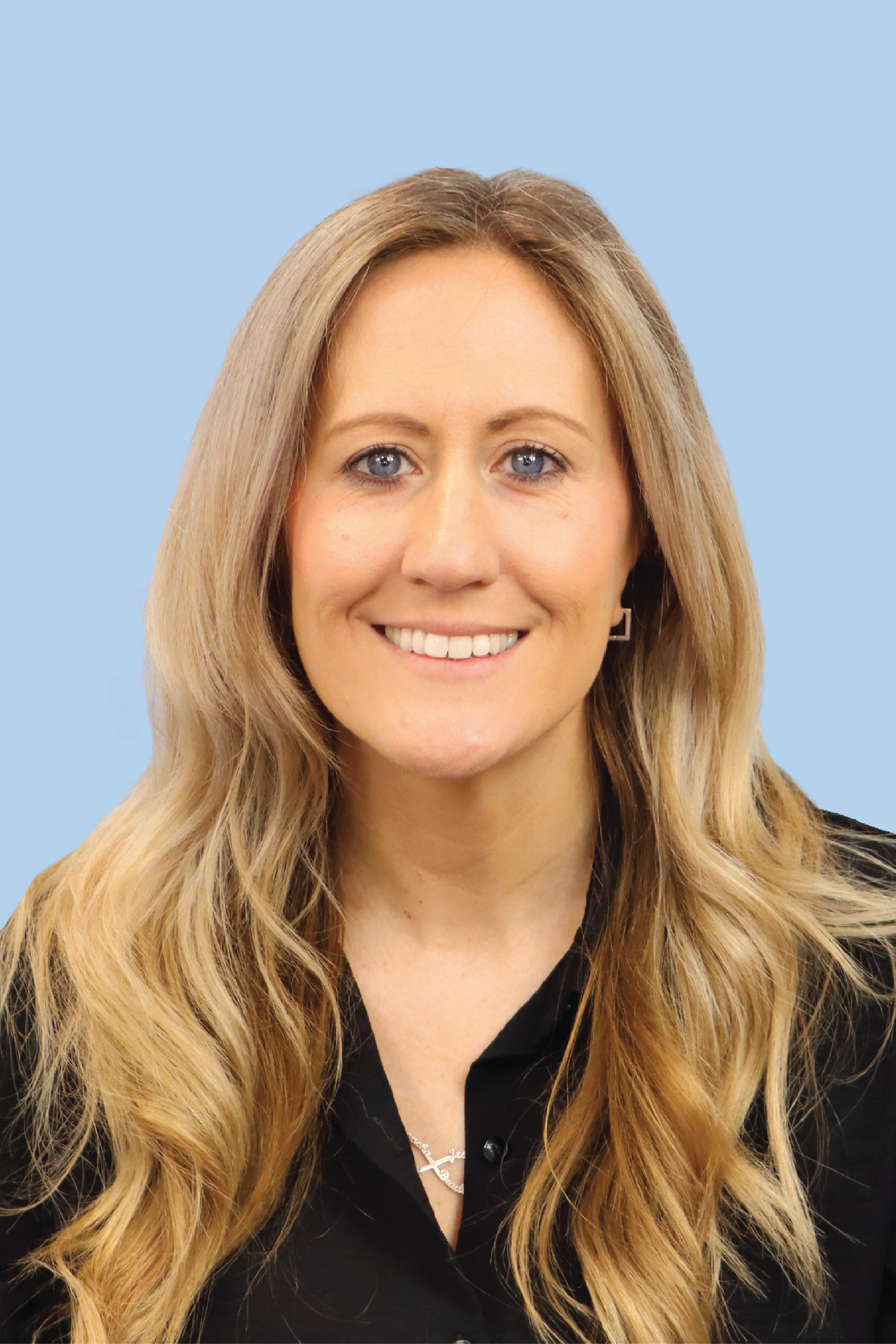 Natasha Armstrong
Trust Improvement Officer (CPD & Safeguarding)
Natasha has worked for Saint George's CofE All-Through, a member of Aletheia Academies Trust, since 2007; starting her career in education in a pastoral role within the sixth form.
Natasha has taught English since 2009, and has gained both experience in staff leadership and qualifications, such as an NPQML, NPQLTD, and is currently working towards an NPQSL. Natasha has recently acted as Staff Lead mentor, overseeing Initial Teacher Training, Early Career Teachers, and support for new staff in the all-through school.
Natasha's experience in recruiting teachers and developing those new to the profession has given her the passion to work across the Trust and develop a golden thread of CPD for all staff, whatever their job role or stage of their career.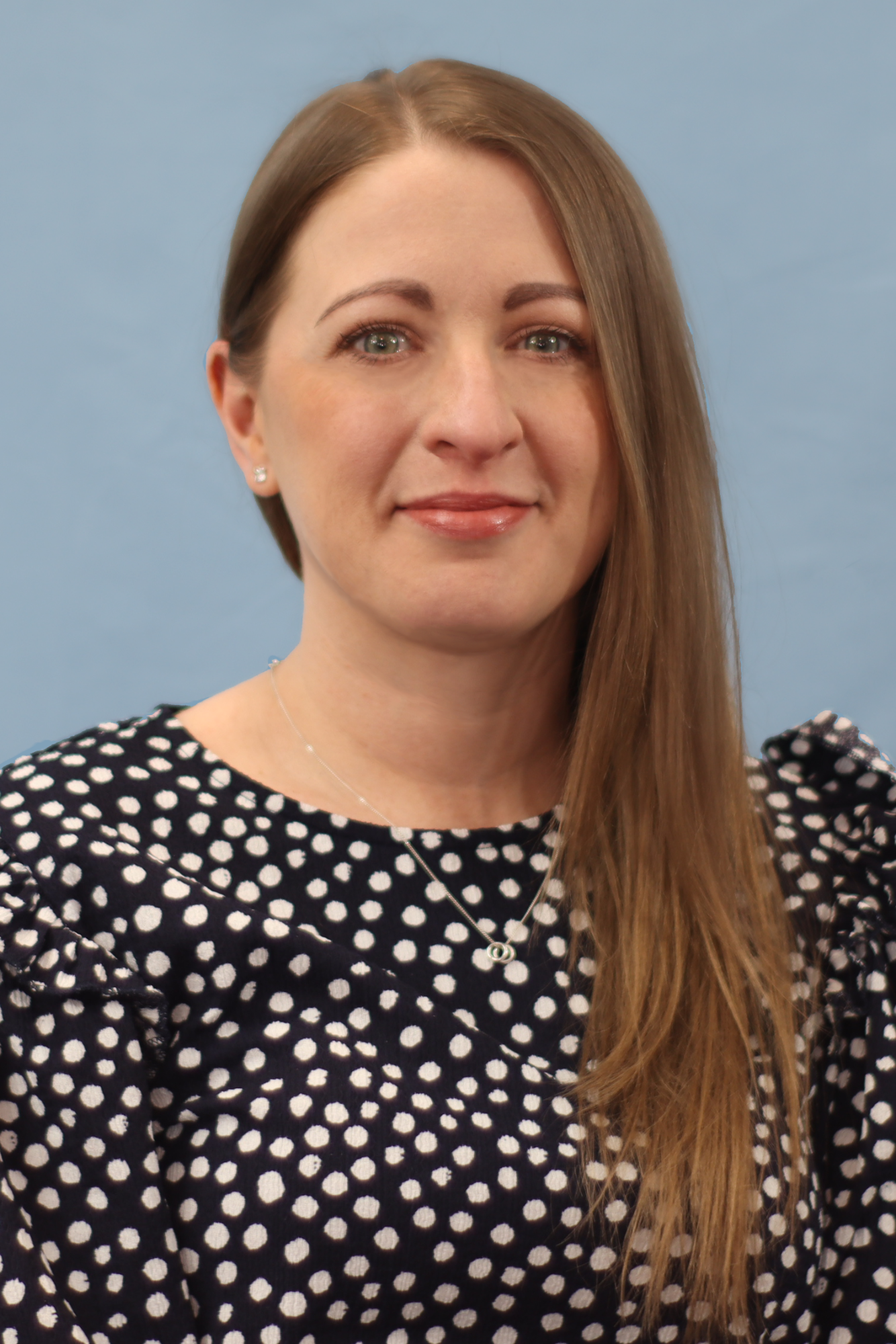 Laura Bechelli
Executive Assistant to the CEO
Laura is an experienced Human Resources Manager within the education sector. With a proven track record spanning over 12 years and gaining a CIPD Certificate in Personnel Practice, Laura helps the Trust to remain a balanced work environment.
Laura proves invaluable to the Trust, not only in HR, but as a huge asset to CEO, Steve Carey, as a personal assistant; helping to organise his day-to-day schedule, produce documentation and carry out a variety of tasks that support the executive team.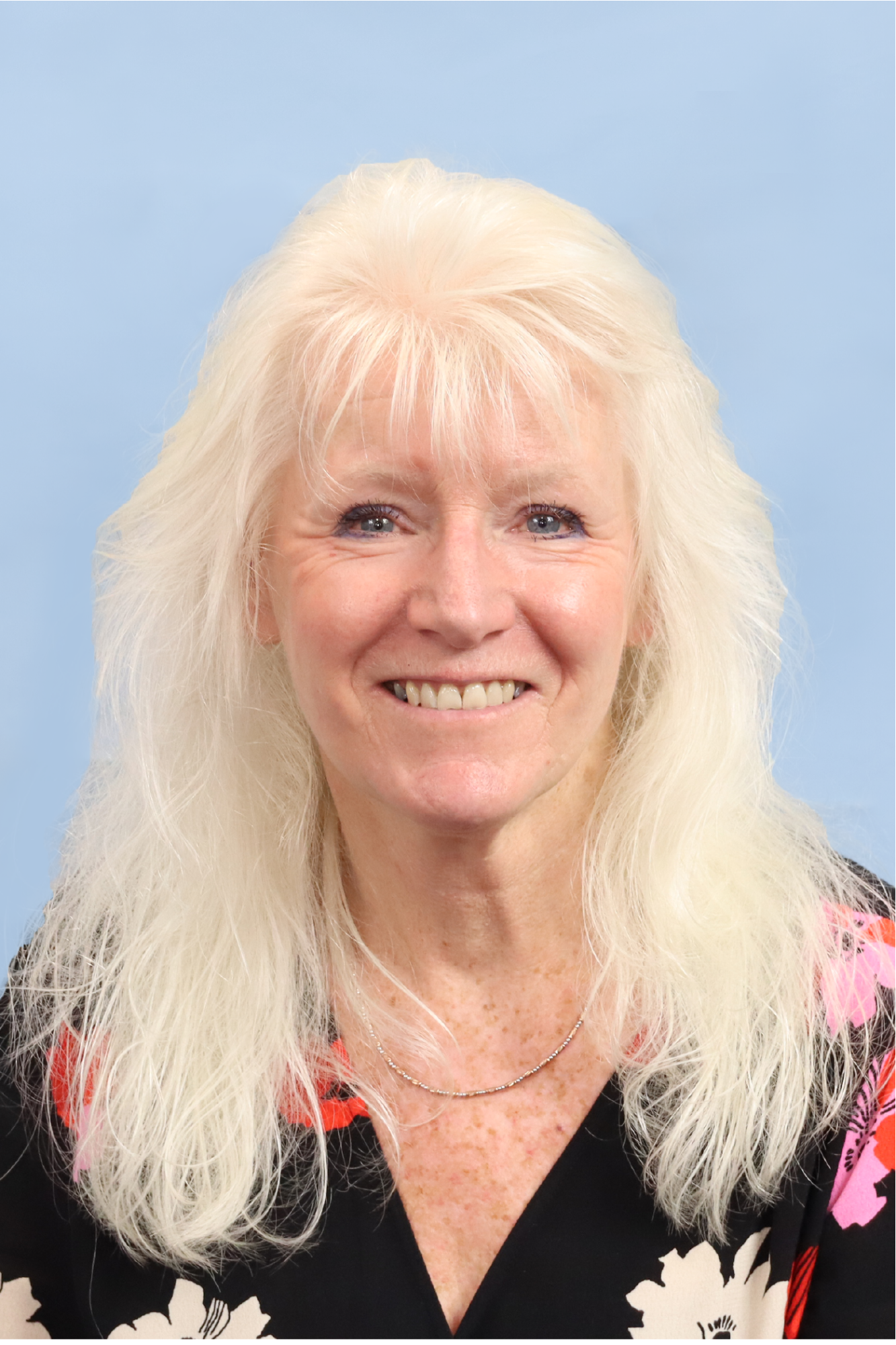 Mrs S Tunnicliffe
School Improvement Consultant
Sue has been Executive Headteacher of Shorne Church of England Primary School and Rosherville Church of England Primary Academy, having previously been Headteacher of Kings Hill Primary School and Robert Browning Primary School. She gained long experience as a Senior Improvement Advisor for the Local Authority.
Trust Executive Structure
Our executive team brings a wealth of experience to ensure our Aletheia schools continue to be strong and successful, maintaining a culture of challenge, support and collaboration.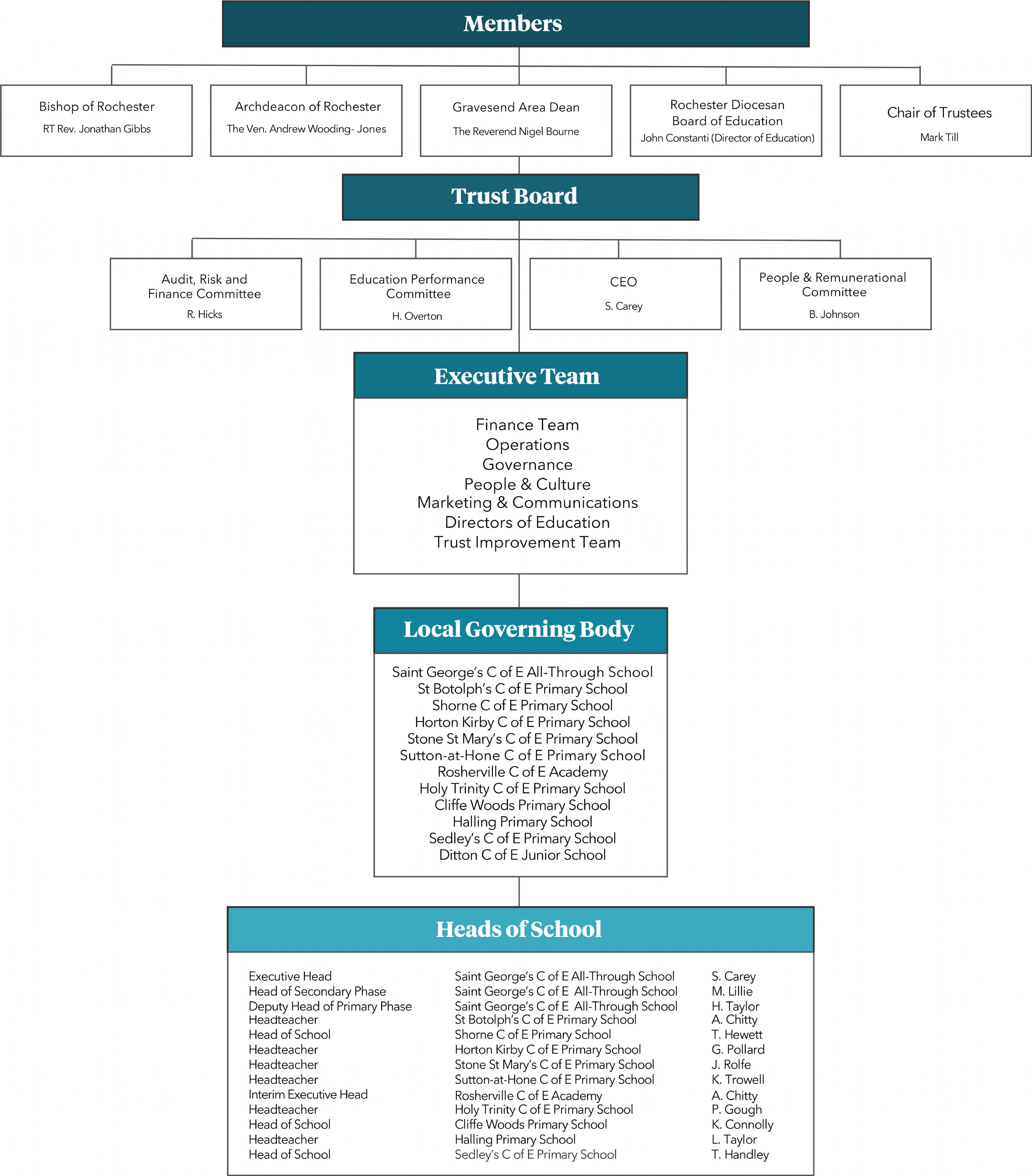 More Information